WINWOOD RENOVATION 2021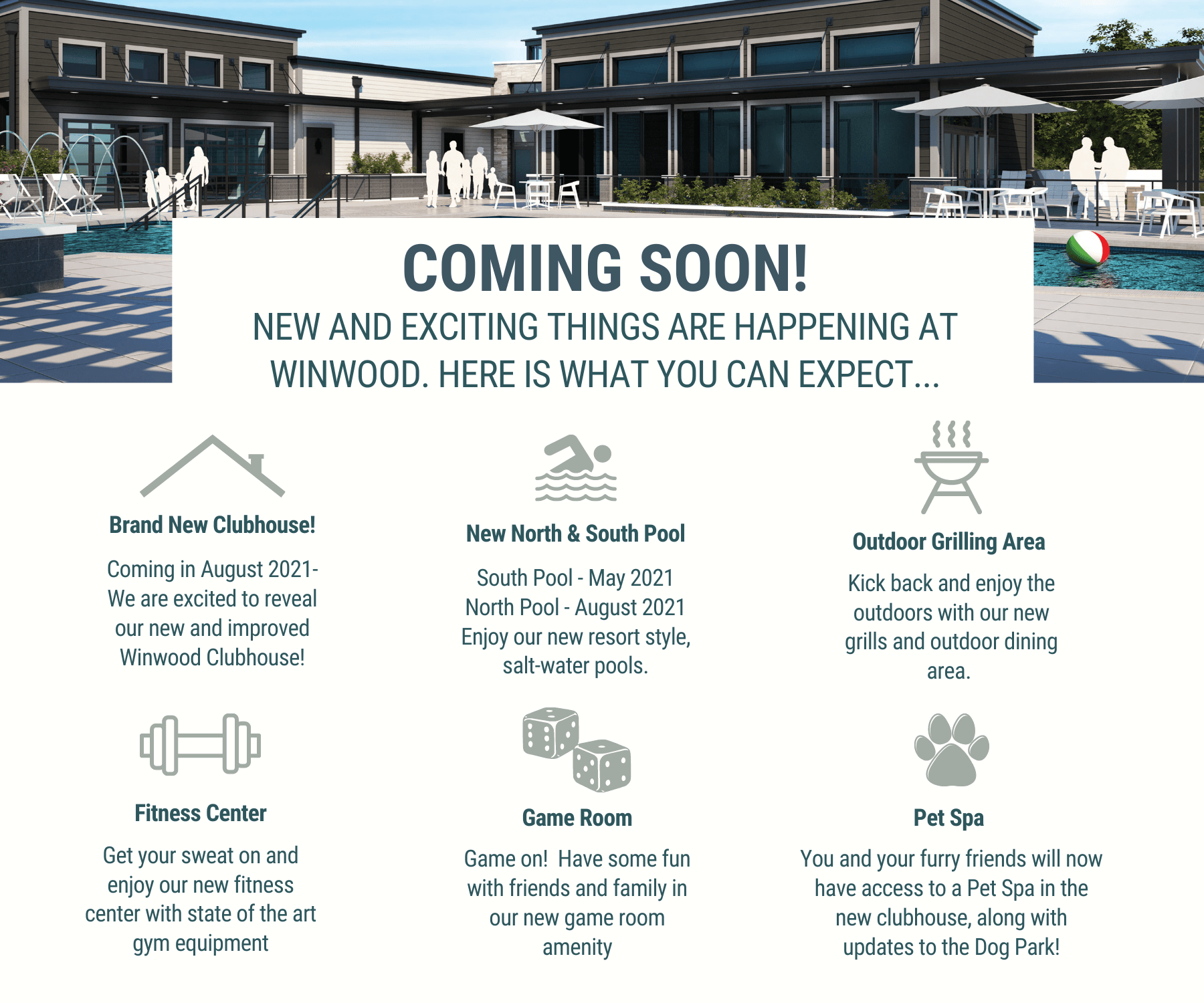 Big things are coming to the Winwood community!
R&R Realty Group developed the Winwood community more than 30 years ago. To ensure the property remains an attractive section of Johnston for another 30 years, R&R is making significant investments in areas including interior renovations, window replacements and a brand-new clubhouse and pool. R&R is also partnering with MiFiber to bring a private, safe and fast fiber network to the property.
Over the course of the next several months, apartments on the south side of the Winwood community will receive a major overhaul. These apartments will receive a fresh new look inside, including new windows, quartz countertops, new appliances, and more.
Along with the updated units, we are building an entirely new clubhouse, complete with a new pool, fitness center and community room. Expect this fantastic new building to be complete by 2021.
We invite you to follow the progress on Facebook. For more information, give us a call at.(515) 302-6993